Eliminate a main point of COVID-19 contamination:
The crowded airport check-in counter lines.
Tackle check-in capacity and passenger safety
at the same time while adding ancillary revenue.
Your passengers will love you for this.
​
No more baggage check-in at the airport, they can go straight to the boarding gate.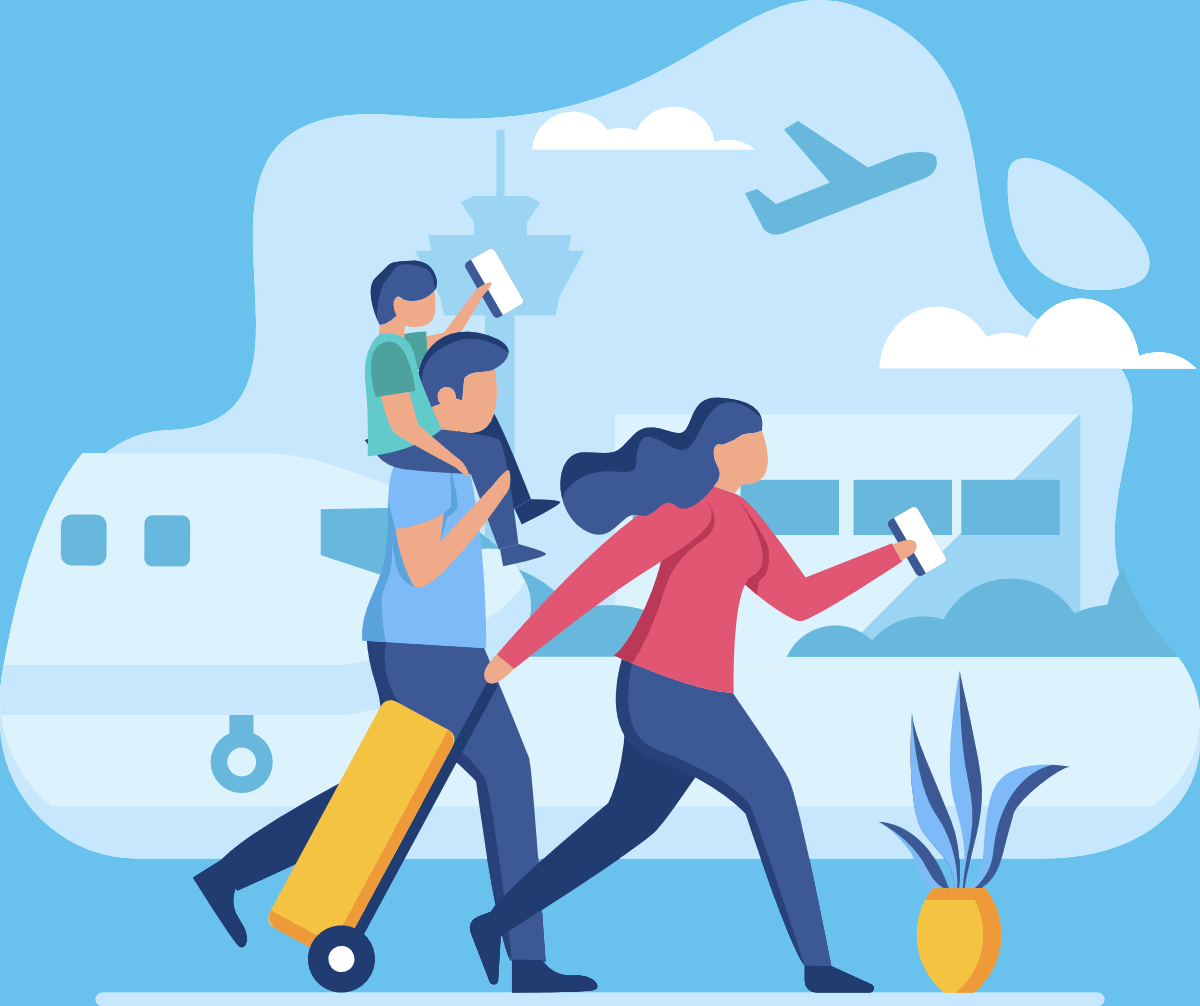 The passenger schedules pickup through the APP or website
We come to their collection point for the check-in at the scheduled time
We deliver the baggage to the airline hours prior to the departure
The passenger claims the baggage at their destination
The baggage is sealed in front of the passenger and is tracked via our APP
Baggage tracking from origin to the airport
Chat with Customer Service
Review account information
Start seeing an immediate impact on your airport operations
Reduce staff and space costs at the airport
Enhance Passenger safety & satisfaction
Cross-sell & up-sell opportunities
OFF AIRPORT BAGGAGE CHECK-IN
Our services have been built with focus on safety.
We comply with every standard set by the competent authorities.
In compliance with all the safety standards set by

​

​the authorities
​

​
Luggage sealed in front of the passenger during the collection
Secure vehicles to transport the baggage
Baggage tracking from origin to the departure airport
Proper Insurance policies for the baggage and the airport
In partnership with Azul Linhas Aéreas, D2Airport launched, at the end of 2019, the Bag Service Azul, a luggage check-in and collection service for their passengers.
We established an operation in Orlando, FL, and will expand soon to Fort Lauderdale and JFK

.
WHAT AZUL CLIENTS SAY ABOUT THE SERVICE
It really was wonderful to book this service. Besides the practicality, the company was also very attentive in every single moment and they made us very calm...
Danielle Pignatari Del Manto
Serious company, great service,
we are very satisfied!
I booked the service and I recommend it. Efficiency, punctuality, and total safety.
100% PASSENGER SATISFACTION
Creative Entrepreneur, founder of two Startups, being one in the US. Passionate and seasoned Business executive with 20+ years in the software and technology industry, in charge of B2B Development, worked for Top notch American Multinational Companies, such as: CA Technologies, BMC Software and Riverbed
International marketing executive who has implemented digital transformation in large advertising agencies in Brazil and in the USA. He has held leadership positions in strategy and brand growth for many iconic brands including Sony, HP, FIAT, Toyota, and OREO, which he led globally being responsible for its advertising and creative strategy around the globe.
Serial entrepreneur and a businessman at Urban Logistics & Mobile Payments industries. Over the last 25 years have been developed and operated the Delivery Services of most of the major Fast Food companies operating in Brazil, like McDonalds, China in Box, Pizza Hut and many others In 2013 founded the Clube da Entrega, an IT company specialized in the development of software tools and solutions for the Last Mile logistics chain.
Experienced Chief Executive Officer with a demonstrated history of working in travel, airline, tourism and services industry. Was responsible for LATAM Airlines' Airports Operations Worldwide, 4200 employees in 96 cities in 20 countries, Annual Budget of 330 MM US Dollars and Sales over 45 MM US Dollars